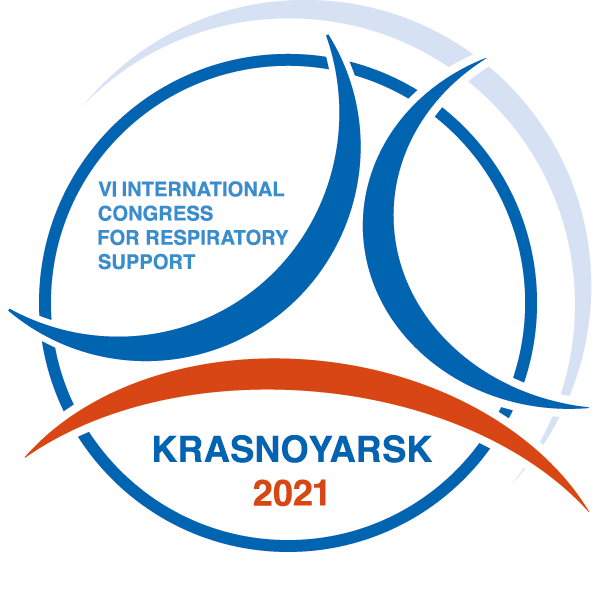 VI INTERNATIONAL CONGRESS
FOR RESPIRATORY SUPPORT
September 11-13, 2021 | Russia, Krasnoyarsk
20.09.2013
IV International Congress for respiratory support successfully completed!
You can see and download photos in Gallery.
11.09.2013
Dear Members of Congress!
If you have any questions concerning registration, payments or hotel accommodation, please, contact us — 8-960-771-08-86 (Julia)
28.08.2013
Dear Colleagues! IVth International Congress for Respiratory Support (ICRS 2013), Krasnoyarsk, Russian Federation (14–17.09.2013) has been accredited by the European Accreditation Council for Continuing Medical Education (EACCME) to provide the following CME activity for medical specialists.
26.08.2013
Dear Members of Congress! The Organizing Committee is pleased to invite you to the Gala Dinner and Casual Dinner in the foothills of the Sayan mountains. More information can be found in the relevant sections or by clicking on the links in the news.
23.07.2013
Dear Colleagues! Please note, the deadline for the hotel accommodation payment is August, 18, 2013.
01.07.2013
Dear Colleagues! Please note that the deadline for submission of abstracts is changed from June, 30, 2013 to July, 31, 2013.
26.06.2013
Dear Colleagues, from June 26, 2013 booking for hotel accommodation is open. You can book and pay for your chosen accommodation through the on-line registration system.

If you have any questions or problems in the process of booking and payment, please contact the Technical Secretariat of the Congress +7 (495) 726-51-35, icrs2013@onlinereg.ru.
01.06.2013
Dear Colleagues, please note that the reception of abstracts extended to 30 June this year inclusive.
25.04.2013
Please note that the period from May, 1 to 5 and from May, 9 to 12 announced in Russia the official weekend. All of your requirements will be processed right after the holidays.
01.02.2013
Attention! Social program and hotel accommodation information are available on the web-site.
19.10.2012
As part of the forthcoming congress will be a course CEEA — «External respiration and chest».
15.10.2012
In September 2013, in a period of the IV International Congress on respiratory support will be held a Plenum Federation anesthetists and intensive care specialists.
14.10.2012
Attention! From November 26, 2012 begins reception of abstracts.
ORGANIZERS

Krasnoyarsk State Medical University
named after
Professor V.F. Voyno-Yasenetsky
Krasnoyask Region
Public Health Ministry
Russian Federation
of Anesthesiologists
and Reanimatologists
| | | |
| --- | --- | --- |
| | | Supported by |
ICRS 2021 Technical secretariat