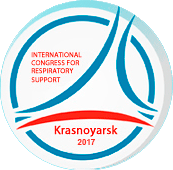 V INTERNATIONAL CONGRESS
FOR RESPIRATORY SUPPORT
10–13 September 2017 | Russia, Krasnoyarsk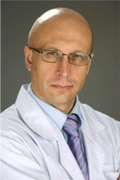 Dear colleagues!
Since 2001 it became a tradition to discuss issues of respiratory support in critical conditions of various origins in Krasnoyarsk, Russia.
The initiative of Anatoliy Kolesnichenko (Russia), Konrad J. Falke (Germany), Eduard Nikolayenko (Russia) and Burgardt Lachmann (Germany) of creating an international platform to discuss questions of respiratory support in critical conditions of different genesis was realized in 2001, when the First International Congress for Respiratory Support was held in Siberia.
Since then every four years Krasnoyarsk welcomes the experts from different countries to share modern clinical developments in this field and work out the directions for further research.
The practical significance of the Congresses is undoubted because the knowledge about modern technologies of respiratory support allowed to realize The National Project "Health" (2005-2008) and Health Improvement Program (2011-2012), the creation of regional vascular centers and the Program of improving the first aid after automobile accidents.
Within the framework in researches the experts of the Russian Federation working in this field actively participate in the international researches held by The European Society of Anaesthesiology (LAS VEGAS, ETPOS, POPULAR) and The European Society of Intensive Care Medicine (FENICI, IC-GLOSSARI, LUNG-SAFE, IMPRESS, AbSeS).
On behalf of the Organizing Committee it is a pleasure to invite you to attend the V International Congress for Respiratory Support that will be held on 10-13 September 2017 in Krasnoyarsk!
Traditionally the scientific program of the Congress will include as the different aspects of particular respiratory support for various types of acute respiratory failure, and also pharmacological correction of nutritional support during mechanical ventilation and issues about intensive therapy for sepsis.
Poster sessions on all the scientific fields of the Congress will take place as well. Also will be the possibility of placing poster papers in electronic form. Abstracts will be placed in the supplement to the one of the Russian magazine devoted to anesthesiology and resuscitation.
Like the previous Congress the workshops will be organized. The workshops will allow the specialists to improve not only theoretical, but also practical level of their knowledge.
Traditionally an exhibition of foremost core companies «Medicamental and technical means for respiratory support» will be held in the frames of ICRS2017.
As well as the previous Congresses an one half of the reports and lectures will be presented by our foreign colleagues, and another one by Russian experts. The official languages will be English and Russian.
Chairman of the Scientific Committee of the Congress
Professor, Aleksey Gritsan

ORGANIZERS

Krasnoyarsk State Medical University
named after
Professor V.F. Voyno-Yasenetsky
Krasnoyask Region
Public Health Ministry
Russian Federation
of Anesthesiologists
and Reanimatologists
| | | |
| --- | --- | --- |
| | | Supported by |
Sponsors and exhibitors
Platinum Sponsors
Golden Sponsor
Silver Sponsors
Bronze Sponsors
Exhibitors
Information partners
ICRS 2017 Technical secretariat
Official services agent
International Agency
of Congress Management «MAKO»


+7 (495) 134-25-65

congress-kr@makongress.ru