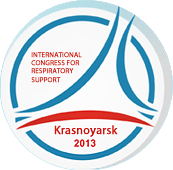 IV INTERNATIONAL CONGRESS
FOR RESPIRATORY SUPPORT
14–17 September 2013 | Russia, Krasnoyarsk
How to register in ICRS 2013 online system
Step 1.
To begin you will need to click on «Online Registration» button above.
Step 2.
Carefully read through user agreement form and confirm your consent with terms and policies.
Step 3.
On the main page of Online registration system click «Start registration» as pictured below (click on the image to make it bigger).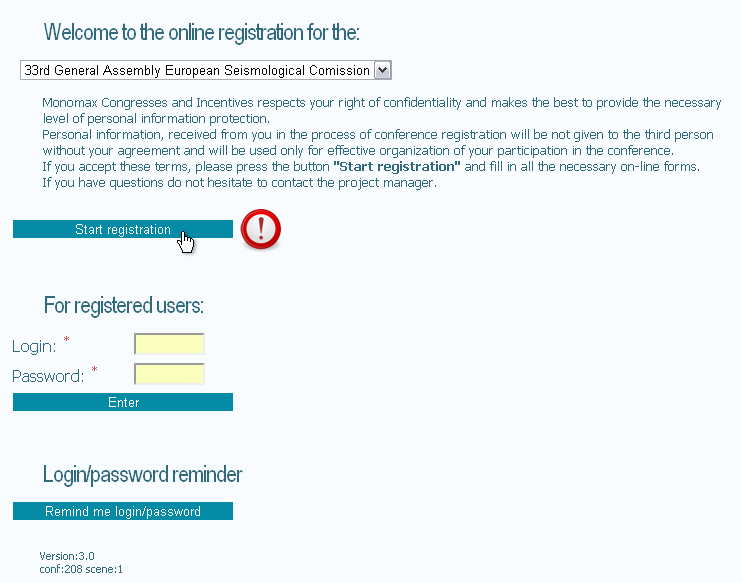 Step 4.
Fill in the registration form fields. Please use only numbers and alphabetical symbols without commas, quotes and apostrophes. After completing the registration form, click «Submit» to proceed to the services booking page.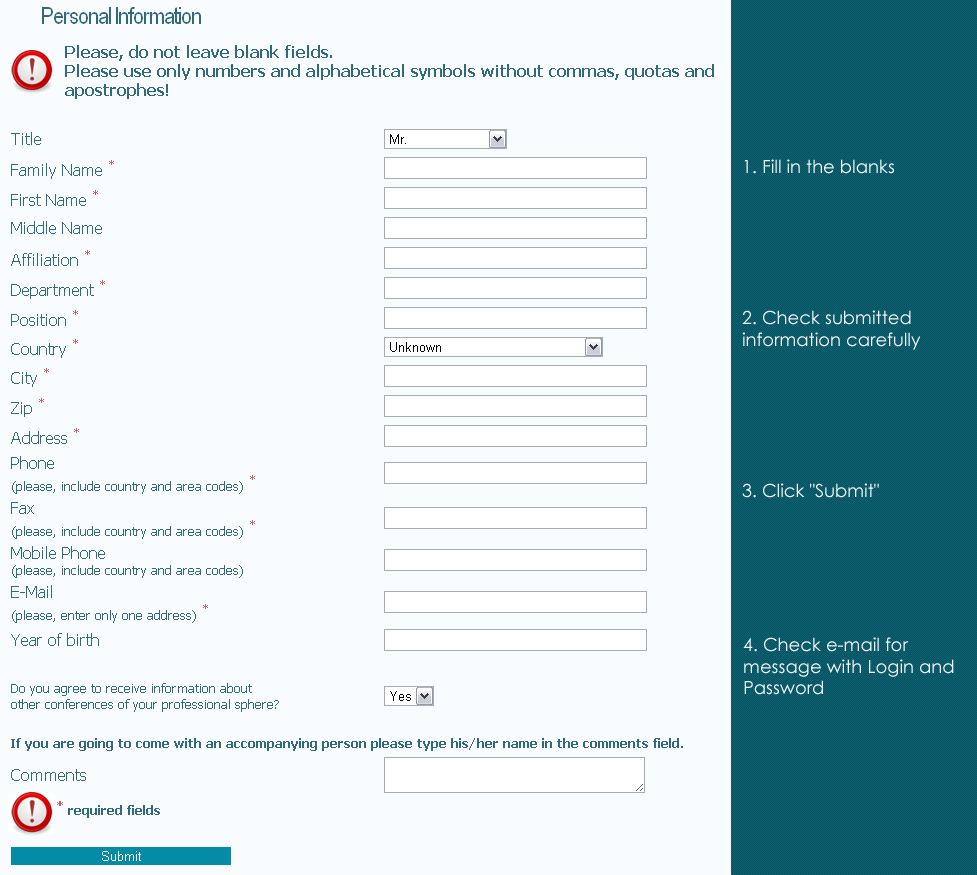 Note:
While we guarantee the safety of your personal data, it is you, who take the full responsibility for information reliability. Please, when filling in the blanks of registration and application forms for the services you would like to acquire, make sure that the information is correct.
Step 5.
Select the type of registration fee and click «Update registration type».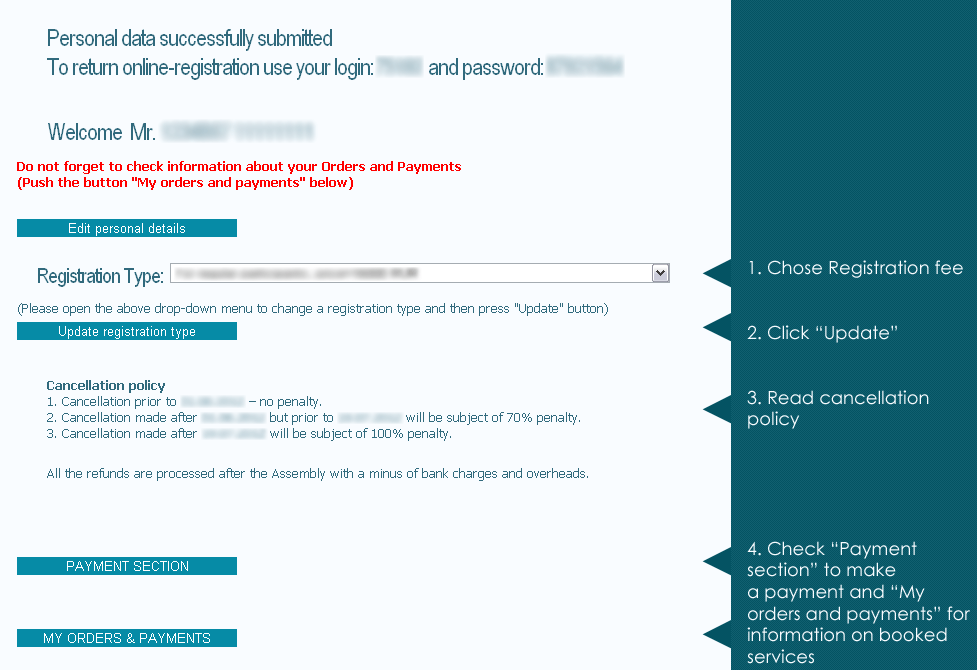 Note:
The accompanying person should be registered separately and make the registration fee payment in case he/she is going to take part in scientific sessions, Welcome reception, coffee-breaks and would like to get visa support. In case the accompanying person's fee is not paid the above mentioned services will not be provided.
Step 6.
Check your inbox for the automatically generated message with loginandpassword from your personal page. If you have not received login and password after registration or lost them, contact technical secretariat.
Please address your questions on participation in ICRS 2013, group registration abstract submission, booking and acquiring of services, online registration system usage and website functioning to the
Congress Secretariat
.
ORGANIZERS

Krasnoyarsk State Medical University
named after
Professor V.F. Voyno-Yasenetsky
Krasnoyask Region
Public Health Ministry
Russian Federation
of Anesthesiologists
and Reanimatologists
Supported by

The Congress
is accredited by EACCME
Partners and sponsors
Sponsors
Partners
ICRS 2017 Technical secretariat
Official services agent
International Agency
of Congress Management «MAKO»


+7 (495) 134-25-65

info@congress-kr.ru